How To Make Your Woocommerce Shop Go Viral on Facebook or Instagram by Leveraging on Discounts
Getting word out, for a shop owner is a perpetual preoccupation. First of all, you are busy producing. After the product is ready for the market, you must now break your head on how to spread the word to the world, to be able to sell your amazing product.
As a matter of fact, if you want your Woocommerce shop to become popular or recognized, it will take some time and hard work. Visibility is not gained overnight. Today there are uncountable social mediums that can help you attract more customers and visitors to achieve your goal. That is what we call "social sharing". Social sharing is the act of sharing your content on social media platforms, this in return makes your content more visible to the world. 
Social media, Yes; but you can make it more appealing by being generous. Why not give out deals in order to draw the attention of your audience?
Social media sharing is the answer. You can share photos, videos, product links to friends and potential customers. It is also a great way to build your brand and extend your reach. This can go along way to boost your visibility and your sales.
Why should you give out a social sharing discount?
1- To increase your social media presence and build a relationship with your audience
Social media allows you to put a face on your business, and provides a convenient way for your potential customers to interact with you. The higher the number of followers you have, the more your credibility increases. Because "perception is everything" for any business or brand.
2- To create a viral effect
Why not? People only share or recommend a page on social networks, when they find it useful. Giving your clients an incentive to share your products, may be the push you need, to create a viral effect around your product or brand. This is what we can call "cheap advertising" with great return on investment. Oh Yes!
Below are 3 ways your business can take advantage of social media
1-  Initiate flash sales:
It could go like this "For the next 1 hour only our fans/followers can get 20% off anything from our shop. Share and follow us to stand the chance. ".  
This principle implies that a quick action is of need now, or else they risk losing a great opportunity. This could work well especially on Twitter, because of its power of immediacy. It is also possible to adapt it to other platforms.
2- Group discounts

:
You can use your Facebook or Twitter accounts to create a beautiful album of your products. For instance you say " Give us 1000 Likes and we will discount each item 20% on a date that will be announced later". On the other hand send out a tweet saying " View our new line of shoes, we will tweet a 20% discount code if we get 100 retweets! So keep in mind that the better the incentive is, the more share and retweets you will get.
3- Conditioned discounts

:
For anybody to enjoy the discounts you give out, they have to follow your Facebook, Twitter, or Instagram account. It's a way of inciting them to click the LIKE button. "Like our page and enjoy our monthly deals" for example, could do the trick.
5 Statistics on social media usage:
1- 52% of online adults now use two or more social media sites. (Pew Research)
2- Of the 7.2 billion people on earth, 3 billion have Internet access; 2.1 billion are active on social media; and 1.7 billion use social networks from a mobile device. (Link Humans)
3- The number of worldwide social media users is expected to reach 2.5 billion by 2018. (Statistica)
4- 90% of young adults (ages 18 to 29) use social media. 35% of those over age 65 do. (Pew Research Center)
5- 60% of people surveyed in developing nations believe that personal technology and social media has improved social bonds.
This to say that social media is not that BAD. It is all about finding the right techniques that work for your brand and spice it up with some discounts.
How do you set up a social sharing discount?
A social sharing discount can be set up with the plugin WOOCOMMERCE ALL DISCOUNTS.
Here is how it goes in a few steps:
1- Create the product list that will undergo the discount: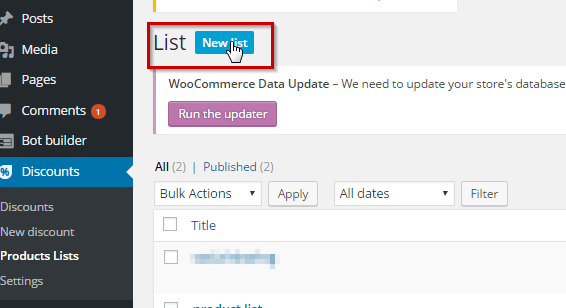 Fill the fields according to your needs: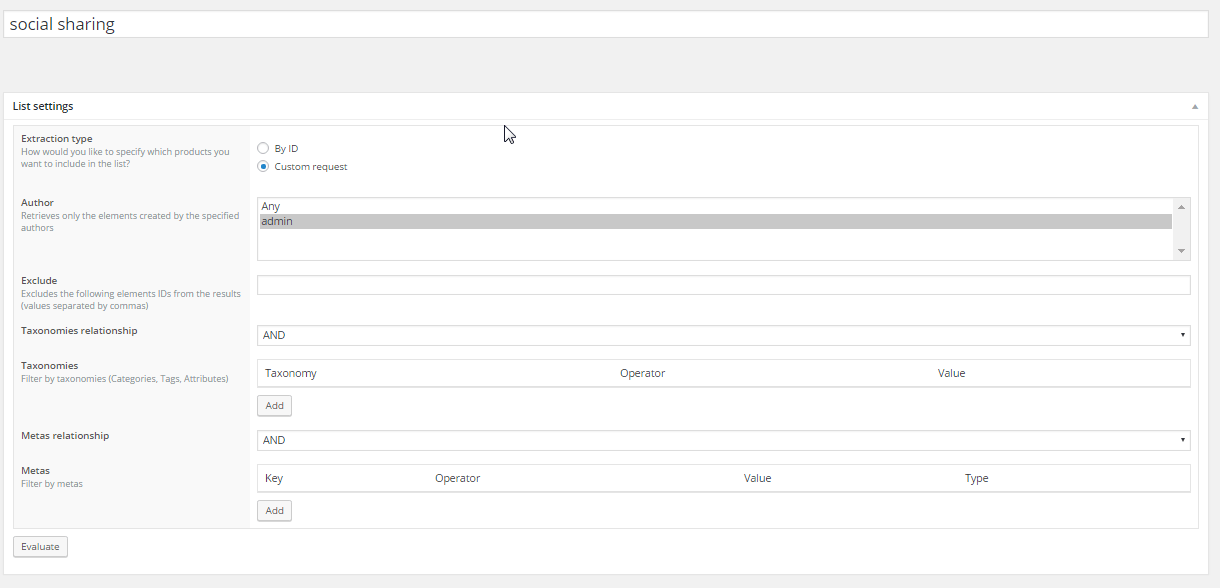 2- Create a new discount: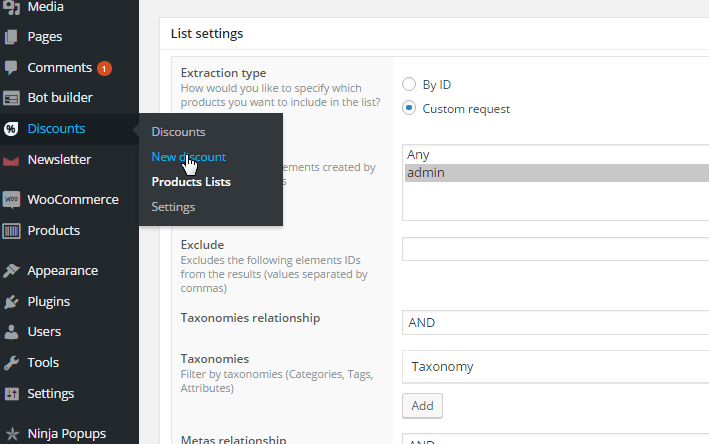 Fill the fields according to your needs, making sure you select the option

"if customer shared at least one of the products"

and

the list (that the list you created previously)

 that will undergo the discount in the rules adding section: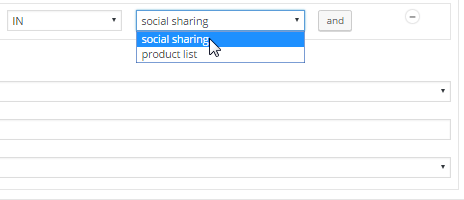 Finally set the action you want and publish your discount. Here is in short how to set a social sharing discount in order to increase your social media visibility.
Any questions? Feel free to comment in the box below.