WooCommerce Dynamic pricing allows online merchants to offer pricing deals for specific products and customer groups. It enables customized and creative marketing and promotion using targeted campaigns. With WooCommerce dynamic pricing you can slice and dice your customer list a dozen different ways and offer value-based pricing deals and discounts. Conditional Discounts for WooCommerce also allows you to extend current promotions or offer pricing deals for customers referred through affiliates.
Demystifying Affiliate Concepts and Terminology
Since this is an "all you need to know" article, let's start at the beginning. What is affiliate marketing and who's who in the affiliate marketing paradigm
Affiliate marketing is driven by the idea of trusted sources making informed recommendations. Affiliate marketing is almost as old as the world wide web. In the early days of e-commerce, merchants realized that traditional referral marketing was given new prominence when applied in the online market.
Affiliates earn a commission for every customer they refer.
Merchants are the website or brand owners. They are responsible for paying the affiliates commission.
Sometimes there is more than one affiliate promoting the goods and services of the merchant, this is known as an Affiliate Network.
Amazon serves as an affiliate administrator, bringing affiliates and merchants together and managing the relationship between the two. Amazon runs one of the best-known affiliate programs available.
Examples of Successful Affiliate Websites
Wirecutter is an affiliate marketing website that reviews products and makes best in class recommendations on a wide variety of consumer products. Visitors from The Wire Cutter click through to merchants such as Amazon, The Home Depot, Best Buy and Apple where purchases are made, earning The Wire Cutter thousands of dollars in referral commissions. Websites such as The Wire Cutter are great sources of traffic for companies who sell cool stuff.
Another example of a great affiliate site is tripadvisor. The travel industry has been transformed by the emergence of affiliate sites. These days tourists depend on reviews to select destinations and to book accommodation, tours and flights. Several websites serve the growing global travel industry. TripAdvisor makes recommendations on almost everything travel related from restaurants, to accommodation, to flights and things to do.
A fantastic example of affiliate marketing in the entertainment industry is IMDB, it has thousands of movie reviews and articles and is often the first site which comes up when searching for movie information online. IMDB was purchased by Amazon and is now an independent Amazon subsidiary.
Affiliate Marketing as a WooCommerce Feature
WooCommerce allows users to showcase third party products and provide an affiliate link to that product. A WooCommerce retailer can also boost sales by leveraging the power of affiliate marketing within his own niche. There are thousands of trusted blogs online, many of whom publish reviews and make recommendations on products and services in a variety of industries. By using one of the many WooCommerce plugins available, retailers running their stores using WooCommerce technology, can not only take advantage of affiliate opportunities but facilitate the process through the WooCommerce platform.
You Asked, and We Answered
There has been a call from the WooCommerce user community for a discount plugin which extends the benefits of WooCommerce dynamic pricing to affiliates. The answer is Conditional Discounts for WooCommerce.
What's So Great About Discounts for Affiliate Links?
Affiliate marketing is one of the best forms of online marketing. Your hit rate is much higher than it is with other forms of paid advertising and you pay only for actual sales. Building an affiliate network takes time and dedication. To attract affiliates, you will need work out a lucrative affiliate commission structure.
This will depend on the value of the items you sell and the amount of product you expect to move. If you sell a high value item, and the item sells well you can get away with a lower commission. If, however you sell a low value item for which the market is small or competitive you will need to offer a higher per item commission. This is all learned through trial and error.
One of the coolest features of Conditional Discounts for WooCommerce is the ability to set a woocommerce dynamic pricing discount for customers referred through your affiliates. Take a moment to think about what a wonderful incentive this is for affiliates?
It is an excellent way to reward your affiliates for their loyalty and promotion by providing them with exclusive pricing deals. This will strengthen your relationship with your affiliates and solidify their reputation amongst their audience while improving both their earnings and your bottom line.
Let's say for example you sell cosmetics on your online woocommerce shop and your goal is to increase the conversion rate on your shop, partnering with influencers, bloggers or companies dealing in product recommendation. Assuming you have selected the affiliates with which you want to work. Installed the affiliate WP plugin on your website.
A- Yellow Cosmetics gives out seasonal discounts to make their products move. They lookout for easter, christmas, black friday deals and low sale periods to create discounts. They work with influencers. They offer 20% discount on makeup kit for all customers who purchase their product via the affiliation link, and offer a monthly discount of 30% based on number of conversions made through the affiliate. To encourage both the customer and affiliate and also to increase their brands visibility.
B- Mona's Clothes and accessories decides to offer discounts based on affiliate links all year round during different seasons, they decide to create multiple affiliate that will be activated automatically during each season. They created these discounts
New year – 15% discount on each product from clothing category
Black Friday – 20$ off total order in cart
Easter – a free gift on every purchase equal or more than 50$
Affiliate links were created on these discounts and will automatically be activated during the defined periods.
To summarize this article, woocommerce dynamic pricing discounts integrated in the affiliate link system can be a great way to reward
Click here for a step by step tutorial on how to set a discount for customers referred through affiliates.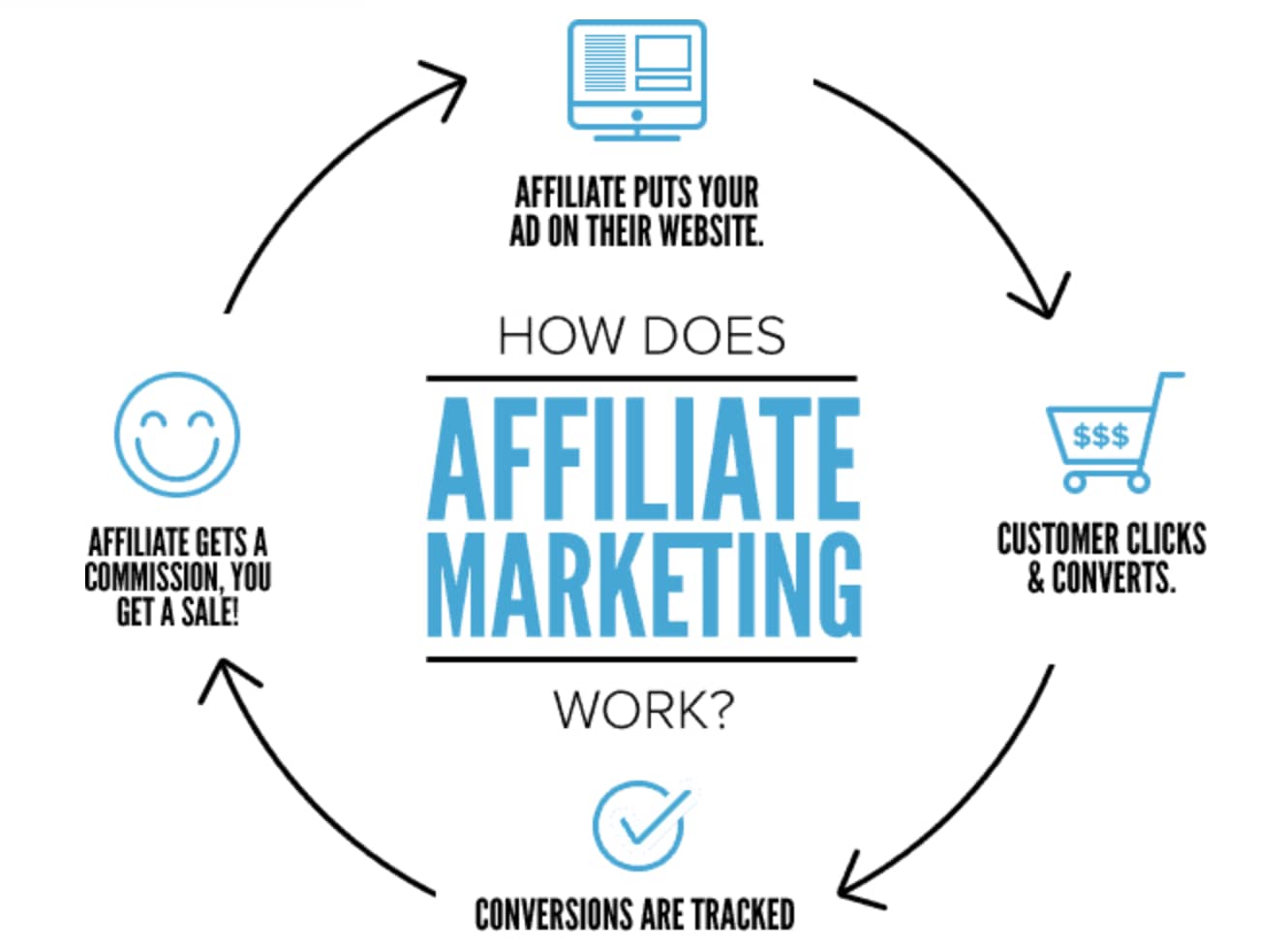 Credit: Authority Hacker